Autumn Tips for Dog Owners
Autumn Tips for Dog Owners…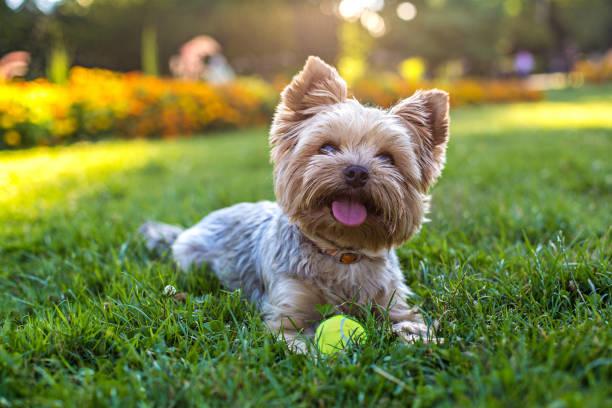 As Autumn approaches, nothing sounds better than snuggling up in the living room with your dog, safely away from the cold and wet weather outside. To keep your dog happy and healthy during the autumn, here are few tips to tackle those darker evenings and cold weather.
It is important that you stay visible to drivers, cyclists and other people whilst out walking, as some people can take a little while to adjust to autumn driving conditions. Wearing reflective, high visibility clothing can help you been. Flashing or glow in the dark collars are also available for your pet.
Icy roads and pavements can result in salt grit being spread. If eaten, salt grit can cause liver failure and dehydration. Protect your dog from salt grit by keeping them away from any visible areas and be sure to wipe their feet and paws once home, to avoid any being ingested. Our Aqueos wipes are perfect for this job.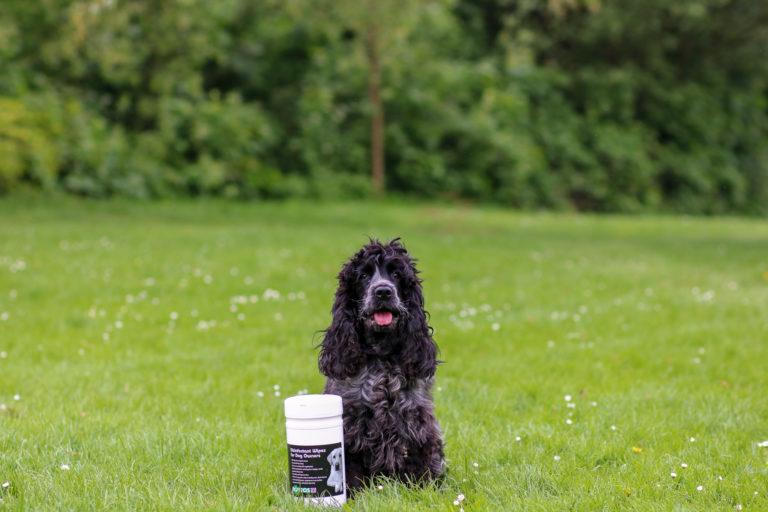 When returning home from a walk, make sure that you wash and dry your pet off, for an easy option our Quick Wash no rinse Dog Shampoo will be perfect. Elderly and thinner dogs are prone to feeling the cold more than others. Jackets and coats are a great way of keeping your pet warm whilst exercising.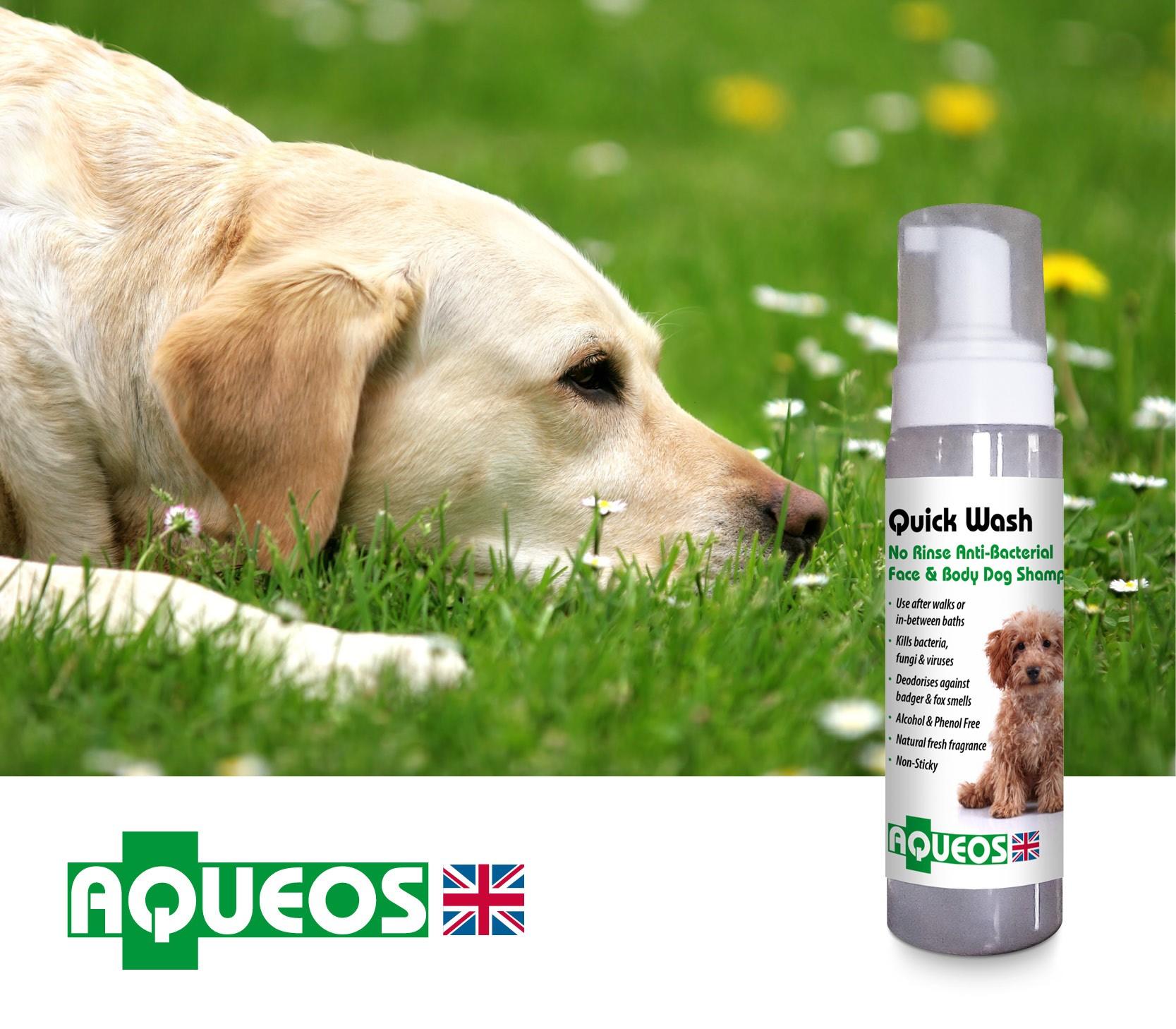 With shorter days, darker nights and cold, wet weather settling in over the next few months, walks may become a little shorter than usual. A reduction in exercise could result in your pet gaining a little weight. To counteract this, indoor games are good to keep your dog's mind occupied. Food intake could also be monitored – not so many treats if they are walking less!
Despite being poisonous, pets enjoy the taste of antifreeze. If your four-legged friend is not feeling themself, vomiting, having difficulty breathing or experiencing seizures, they may be suffering from antifreeze poisoning. To prevent antifreeze poisoning, make sure that any antifreeze is stored well out of their reach and, if spilt, cleared up immediately.
Whilst us humans enjoy many events held in Autumn, dogs can find events such as Halloween and Bonfire night particularly stressful. Walking your dog early in the evening, on the lead, before it gets dark will prevent them from being scared by any sudden noises. If you can gradually accustom your pet to loud noises throughout September, they may not be as frightened when firework season commences and be able to feel comfortable without any fear or distractions.