Enter our Fantastic Dog Competition to win £500 worth of goodies
BARKING MAD PRIZE DRAW
One lucky owner is going to WIN the ultimate 'doggy hamper' to enjoy with their pampered pooch, containing all of the items below.
Check out the line-up of brands that are taking part - they are all the very best of breed.
WOOF!
WE'VE GONE BARKING MAD WITH THIS PRIZE DRAW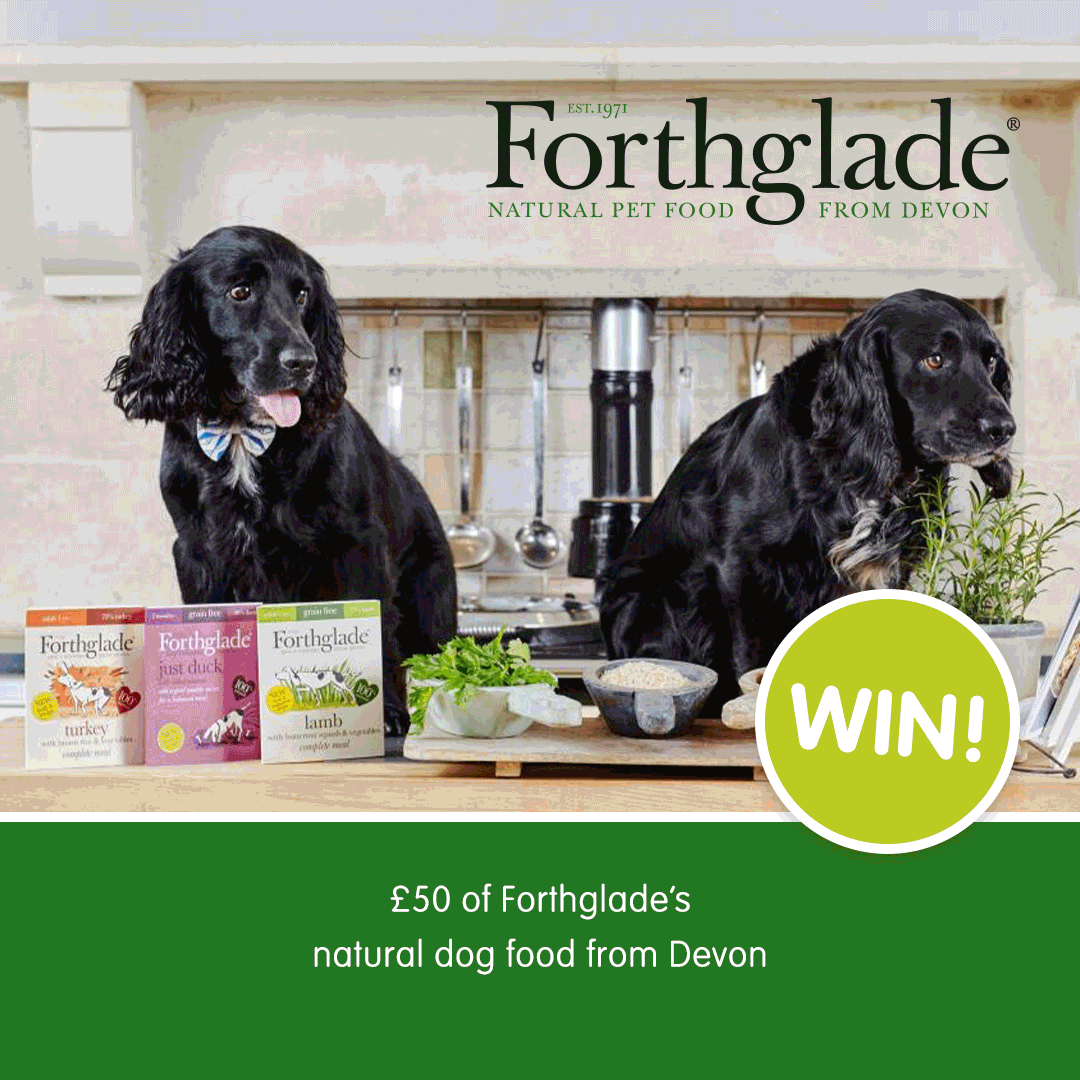 Here's the prize, worth over £500 RRP, that will get your dog's tail wagging:
*£50 to spend on a delicious Forthglade Feast at https://forthglade.com/
*A fashionable all in one Waterproof Trouser Suit to fit your dog worth £40 depending on size of dog, from http://www.stitchandturnuk.co.uk/home.html
*A contemporary Handmade Collar and Standard Lead Set and Bandana worth £53, from https://www.oscarandhooch.com
* Natural Supplements worth £50 to keep your dog healthy, from https://www.hiltonherbs.com/
*A Spray on Plaster, Hand Sanitising Foam, No Rinse Shampoo and a Face Mask worth £50, from https://www.aqueos.co.uk
* An Original Pastel Sketch Portrait of your dog, created from photographs, worth £150, from https://rebeccademendonca.co.uk
*A Dog Walker's Survival kit. Re-usable cooling bandages to sooth tired or sprained legs, plus eXtreme-Clean hand cleansing gel worth £51, so that you can have clean hands wherever you are, from www.physicool.co.uk
*An Ultimate Boot Jack with Mud Scraper, Brushes & Long Handle worth £60, from https://dubl-lif.co.uk
How to sniff those prizes out
The competition is open now, and closes at midnight at 12 noon 3rd September 2020
Just click here to see full terms and conditions
How your dog can win
Put in your email address to enter the competition below.