If you can – Adopt don't shop - Andrea Busfield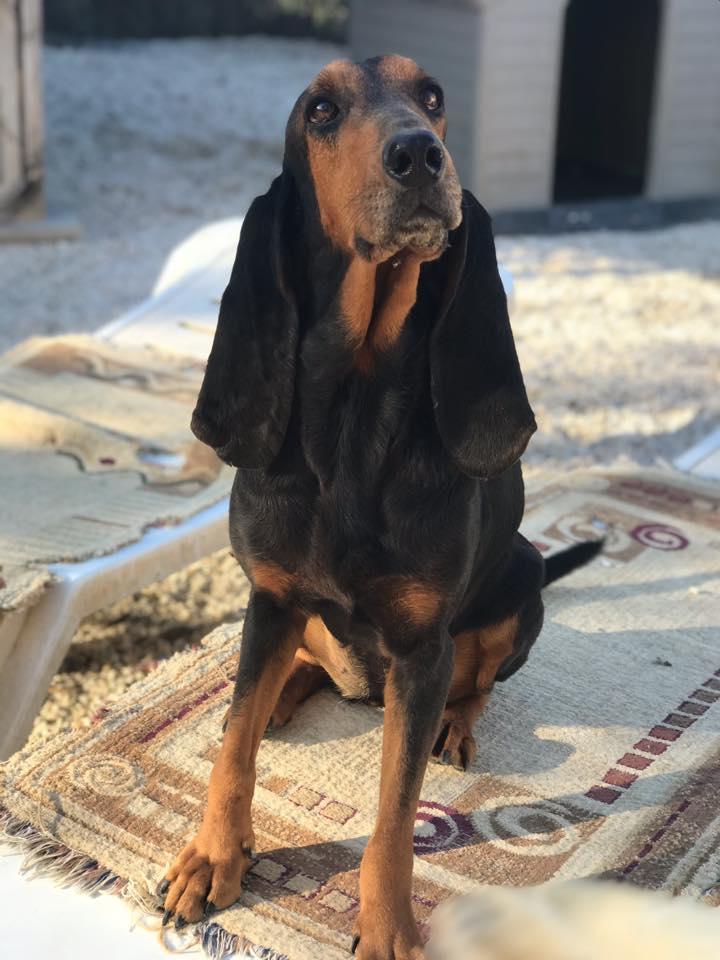 Welcome to the latest member of the Aqueos family – Tracy's stunning new Jura hound, Alma.
This sweet girl was found last year in the mountains of Cyprus, half-starved and most likely dumped by hunters who no longer had a use for her.Luckily for Alma, she was taken in by Love Cyprus Dog Rescue – a charity run by my good friend Clare – and after a year of much-needed TLC she was ready for a home.
That's when Tracy and her husband stepped in."We had two black labs and both reached the ripe old age of fourteen-and-a-half," Tracy told me. "They died of old age last year and it was a really sad time for us. We couldn't bear the thought of going through this again so we decided we would give dogs a break." A year later we were ready for another and wanted to give a rescue dog a home. We looked in the UK, but any dogs we were interested in went quickly. We then heard about Love Cyprus Dog Rescue. "After speaking to Clare and hearing about how many abandoned hunting dogs there are on the island, we finally found Alma. And we can't wait to make her part of our family."
Clare gave Alma a second chance in life after tourists found her almost a year ago in the Troodos mountains. Weighing only 12kgs, anaemic and badly dehydrated, it was clear this young dog, estimated to be about four years old, would need more care than a busy shelter could provide and that's when Clare offered to take her. Love Cyprus Dog Rescue has a formidable reputation for its nurturing of badly neglected and mistreated dogs. Purposefully keeping their operation small so as to be able to give the kind of one-on-one rehabilitation that special dogs like Alma need,
Clare has changed the lives of a huge number of dogs over the years who would most likely have died without her intervention.But although Alma was in a terrible state when she was picked up, she was actually one of the lucky ones because, after being checked over by the vet, her blood tests came back clear of the tick-borne diseases that some Cyprus dogs are susceptible to. However, there was still a lot of work to be done.Due to her malnourished state, Alma needed four small meals a day to help her put on weight. Once she had a few extra kilos, she was strong enough to be spayed.Of course, for many of these rescue dogs the harm done to them is mental as well as physical, which is why it took Clare nearly a year to get this poor girl to the state where she could be homed. And this is again where Clare excels in her care because she is extremely particular about matching the right dog with the right home. Having come to know Alma well, and seeing how she interacted with her own small rescue pack, Clare knew she would require a home with no young children in a very rural area with a lot of peace and quiet. Fields would be fine, but traffic and loud noises were a definite no. Clare also thought Alma would thrive better as an only dog or perhaps living with one other, but definitely no cats. In short, the perfect home for Alma would be with Tracy from Aqueos!
Right now, flights are being arranged and passports readied for Alma's flight to the UK and I wish them every happiness in their new lives together. Having six rescues of my own, I know from personal experience how rewarding it is to help a dog in need – and what wonderful, loving companions these special dogs make.
So, while understanding that it's not possible for everyone, if you can – adopt don't shop.