Our Horse & Dog Covid-Christmas Gifts - Andrea Busfield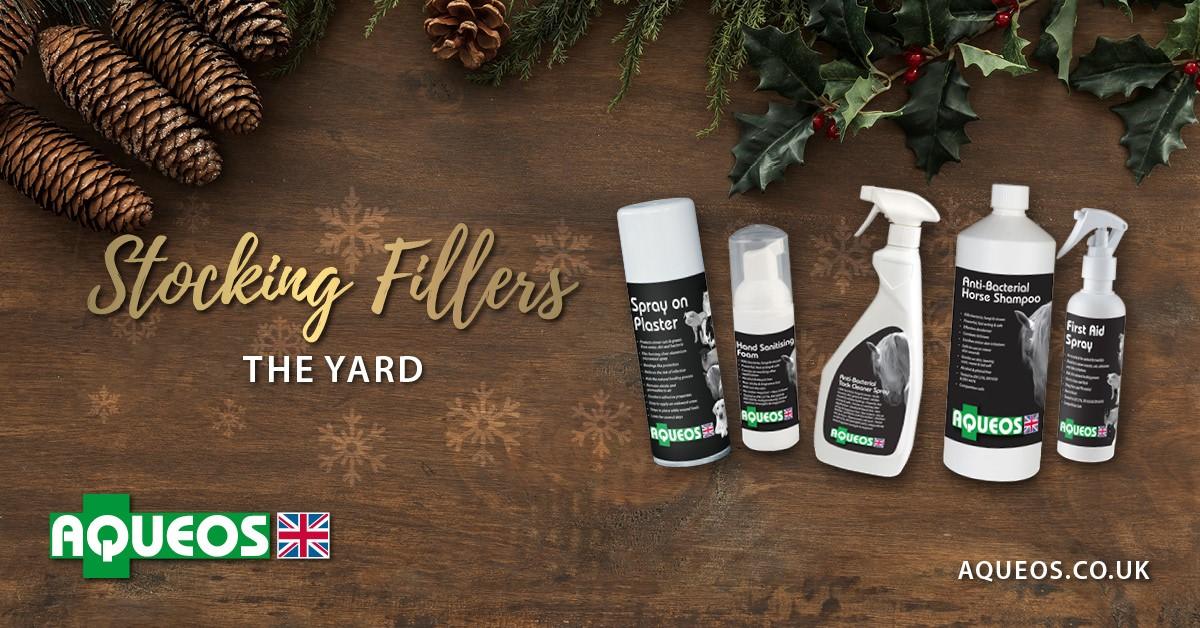 Let's face it, 2020 has been a tough year and Christmas doesn't promise to be much better, but if there's one constant to be found in this global mess it's that tomorrow the sun will rise – and our pets will continue to make the world feel a better place for having them in it.
In times of uncertainty, it's the simple things in life that you come to appreciate more.
A little over a week ago, my big girl Blister suffered a turn that has left her off balance and wobbly. We suspect Old Dog Disease, also known as vestibular disease, as she's almost 15 years old, and for a few days I thought it might be her time.
Thankfully, Blister happens to be a rescue from Kabul and as she's an Afghan through and through, she's hard as nails. But even Afghans are mortal and so now, as Christmas approaches, I treat every day I have with my special girl as a gift. She has always been a gift.
Not that we're unique in this respect. Everyone who has ever loved a dog or a horse or a cat, or any animal, will know how precious that love is.
There's a lovely cartoon circulating on Facebook at the moment – if you scroll down the Aqueos page it won't take you long to find it – and it shows a girl with a dark cloud hanging over her head. As she walks into a stable, a horse snorts in her direction and blows that cloud away. It's a wonderfully simple and clever piece of work because it is so close to real life.
I've spoken before about the magic of horses and their ability to anchor us in the here and now – away from yesterday's woes and tomorrow's worries – and when the world gets shunted off its axis in the way it has this year, such time-out moments can be life savers.
Going by some of the posts on my Facebook page, I know that a number of people have been badly affected by the coronavirus pandemic. Some have seen their health suffer, some I know have lost loved ones, others have been hit financially. But I also know a few who are struggling mentally; unable to cope with the isolation created by curfews and lockdowns. It might be a coincidence, but all of them are single and none of them have a dog to call their own, let alone a horse.
I'm not trying to be glib. Owning a pet is not for everyone and not everyone has either the finances or the time for a pet. But for me, and most horse and dog owners I know, we haven't felt the same keenness of isolation as expressed by those I know who are struggling. We don't feel so alone.
Sadly, it's no longer an option to simply pop round to offer Christmas cheer to friends who might be in need of some, but we live in an age when communication has never been easier or more accessible so we can still make a difference to lonely lives. Get in touch.
As for presents, well this is also not the problem it might once have been thanks to online shopping, and it's no longer only the big boys offering this service. For example, a new website called Bookshop.org has launched in the UK that allows readers to support their local independent booksellers. And up and down the country, small to medium-sized businesses are selling their wares on the internet, Aqueos included – and we've got some perfect Covid-Christmas stocking fillers for your online basket.
For the dog walker in your life, even if it's you, why not grab a small bottle of hand sanitiser to keep things Covid-safe when opening gates, or invest in some Quick Wash Dog Shampoo and a tub of wipes to keep in the car or by the door to help with muddy paws. And don't forget, our best-selling Spray Plaster for any mishaps while out and about.
For the equestrians among us, Aqueos offers a great disinfectant spray for the yard to keep stable doors and tack room doors clean, as well tack spray and wipes for riders who share bridles and saddles.
In these strange Covid days, the scent of disinfectant is the new Calvin Klein, but the best therapists remain the same – our dogs and horses.
Happy Christmas, everyone. And stay safe.